The ultimate set of 6 e-books from SimpleSLR, available at one low price!

From Beginner to Portrait Photographer and Wedding Photographer
In addition to the beginner-level Hands-On Photography Guide, this bundle also includes essential lighting guides for wedding photographers and portrait photographers. These are the Portrait Lighting Guide, Portrait Recipes Vol.1,2,3 and Multicultural Wedding Photography Lighting.
Hands-On Photography Guide
The 5 e-books in this comprehensive series will guide you from a beginners level all the way to taking slick professional portraits in no time.
The first e-book is designed to quickly get you up to speed with basic photography principles, and provides a platform for you to experiment and refine your techniques. This is not another e-book on photography theory. Instead, Andy provides plenty of hand-holding using easy-to-understand conversational language.
Learn to take better pictures in 4 hours with this e-book!
We start off with a section of 'Photography Exercises' to familiarize you with the basic techniques of photography, using a show-and-tell approach. This breakthrough approach has been proven time and again to be effective in getting beginners to start experimenting intelligently with photography. Andy's approach emphasizes deep understanding, and strives to make photography simple.In the accompanying section called 'Analyzing The Shot' Andy takes you through his thought process with the photographs that he has taken, describing how he arrived at the combination of settings used for each shot, and further advice on how you can apply these techniques to your own photographs.
Lastly, great care has been taken to design an e-book that is easy to use, elegantly crafted and most importantly effective in teaching you photography. This e-book is horizontally laid-out, which maximizes your screen area for reading (instead of the portrait orientation that many e-books use). Paragraphs are narrower for easier reading, and diagrams/photos are used throughout to illustrate each point.
Learn to light portraits at the speed of light!
These next 4 e-books in this series are for those do not have any basic knowledge of portrait lighting:
The starter Portrait Lighting Guide which covers foundation skills and technical details of portrait lighting.
Portrait Recipes VOLUMES 1 and 2 are detailed lighting recipes for indoor portraits, complete with diagrams of lighting setups.
Portrait Recipe VOLUME 3 are detailed lighting recipes for outdoor portraits, complete with diagrams of lighting setups.
Combined, they will guide you from zero lighting knowledge all the way to experimenting with 24 different portrait lighting scenarios.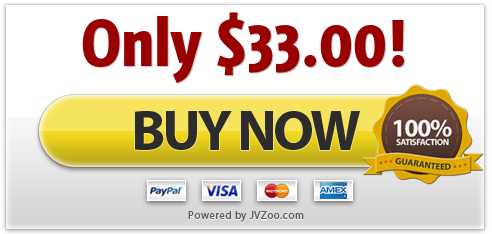 PDF Format (for all computers/tablets)
Secure payment with PayPal/Credit card
What you will get are Portrait Recipes VOLUMES 1, 2 and 3 which are detailed lighting recipes for indoor and outdoor portraits, complete with diagrams of lighting setups. Add these lighting setups to your skillset now!

Comprehensive Ebook Guide for Multicultural Wedding Photography Lighting Techniques
Unlike portrait photography where you have the luxury of time, wedding day photography is fast-paced and unforgiving to beginners, because events happen very quickly and you only have one chance to get it right.
Learn how to use multiple speedlights positioned strategically at Indian weddings, Chinese tea ceremonies and Christian weddings.
Discover why speedlights bring a new dimension to wedding lighting at plain-looking venues.
Work with the videographer's lights instead of fighting them.
Harness the ballroom spotlight to your advantage.
Get insights into how wedding day bridal portraits are created very quickly and easily.
Work with lighting for indoor, semi-outdoor and outdoor wedding venues confidently.
React quickly and effectively to unplanned changes in reception venue lighting.
Book More Weddings!
With a portfolio that shows off your versatile lighting skills, you will be able to book more weddings outside of your current comfort zone. Challenging lighting at weddings is the norm rather than the exception. Learn to tackle these situations by mastering the use of speedlights and available light.
Meet Your Clients' Expectations
Walk into a wedding shoot confidently knowing that you can handle any type of photography lighting challenge you're thrown at. Because your clients expect you to.
Learn The Lighting Secrets Used By A Professional Wedding Photographer at Multicultural Weddings
Masterfully lighting a wedding is one of the keys to beautiful wedding photography. Wedding photography lighting works alongside emotion, timing, composition and post-processing to create wedding photography masterpieces.
63 pages of incredibly detailed information on how to light different types of weddings (Indian, Chinese, Church weddings, receptions and many more).
29 lighting diagrams to show placement of lights and other factors that affect your outcome.
Over 60 multicultural wedding images by Andy Lim, used to illustrate the lighting techniques.
Take the Journey from Beginner to Portrait Photographer and Wedding Photographer
The ultimate set of 6 e-books from SimpleSLR, available at one low price!

Hands-On Photography Guide
Portrait Lighting Guide
Portrait Recipes Volume 1
Portrait Recipes Volume 2
Portrait Recipes Volume 3
Wedding Photography Lighting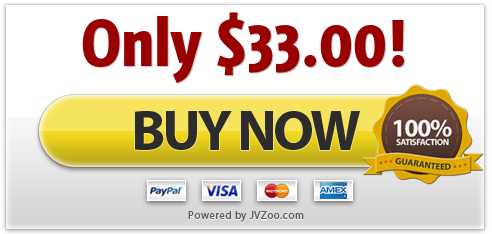 PDF Format (for all computers/tablets)
Secure payment with PayPal/Credit card